I run an up-market book making business and I wouldn't dream of giving anyone else the design, but Tamsin Carter. She combines the most imaginative creativity with  a wonderful steady calmness in times of stress!  Pynto is a company that combines talent with integrity, and that's pretty amazing these days. I really cannot recommend them highly enough.Rebecca de Saintonge, LifeLines Press
Pynto have worked closely with Lifelines Press for many years. We have provided services such as logo design, website design and maintenance, stationery and press and online adverts.
We also design books for Lifelines, including the books showcased on the LifeLines Press website.
As a guy who makes a good part of my living coding, I really appreciate (and look for) people who can do good-looking page layout … the site is beautiful, and this doesn't come from a layman! Clear prose and clean fonts, easy site navigation, lovely graphics, and a very unified theme throughout: this is *very* nice work.
Glenn
Website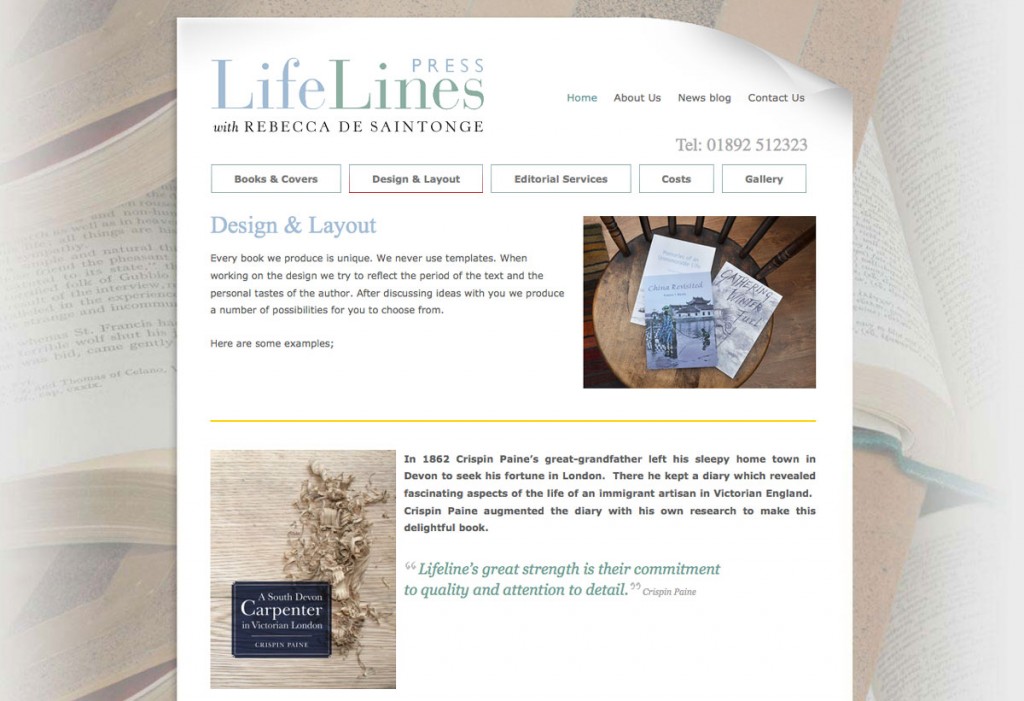 Stationery