Custom website design for updatable, expandable & responsive websites
In the past websites have been expensive to build and there has often been a compromise of cost and functionality. Today we are able to offer custom design in an established open source system, which enables our clients to have a website that is individually designed (not just a template) and offers all the benefits of easy updates to content and affordable expansion.
We design and build everything from simple landing pages to multi-sites, online shops and databases. Our sites are cost effective, secure, easy to update and extend, responsive to screen size and coded correctly for Search Engine Optimisation (SEO).
Enhancements
Adding functionality to our websites is easy and cost effective with thousands of open-source plugins to choose from and we can customise the look of these so that they fit perfectly within the unique style of your site. There is more information if you click on some of the options below, if you don't find what you are looking for please contact us.
A wealth of options:
online shops and other eCommerce

galleries and slideshows,

events timetables, calendars and booking,

forums and comments,

multi-users with custom permissions,

password protected content,

integration with social media and other third party services,

secure payments and downloads,

storage and backup
… the list goes on.
What to expect
Once you have made contact with us and we have discussed your project we will give you an estimate. We can produce design visuals if required or go ahead and build the base theme design. We can populate your site for you or you can do this yourself. We require a deposit before starting work and final payment before the agreed site goes live.
From start to finish the whole process was managed smoothly and professionally and the website was ready on time and on budget.
Chris & Jonquil, South Coombe
Have a look at our website portfolio and if you would like to discuss a project please contact us, we will be happy to hear from you.
WordPress
We build the majority of our websites in WordPress – an open source website content management system (CMS) written in PHP. We have been working with WordPress for nearly a decade and are experts at using it to create websites with bespoke theme design.
… in non-geek speak, it's probably the easiest and most powerful blogging and website content management system (or CMS) in existence today.
ithemesIf you already have a wordpress site we can help you update it, refresh it and expand it. Once your site is in WordPress there is no need to start again, the content is stored in the database and can be styled and organised for a completely new look.
Pynto WordPress services include:
Theme design

Photoshop to wordpress theme creation

Plugin styling and editing

Troubleshooting and support

Updates, security and backup
WordPress was used by more than 23.3% of the top 10 million websites as of January 2015
Wikipedia
More about our websites
Responsive website design for mobile, ipad and desktop screens
It is now widely accepted that websites need to perform on small screens as well as large. Mobiles and tablets are commonly used to 'look up' a business online and if your website is not displaying well on these devices your clients will be turned off!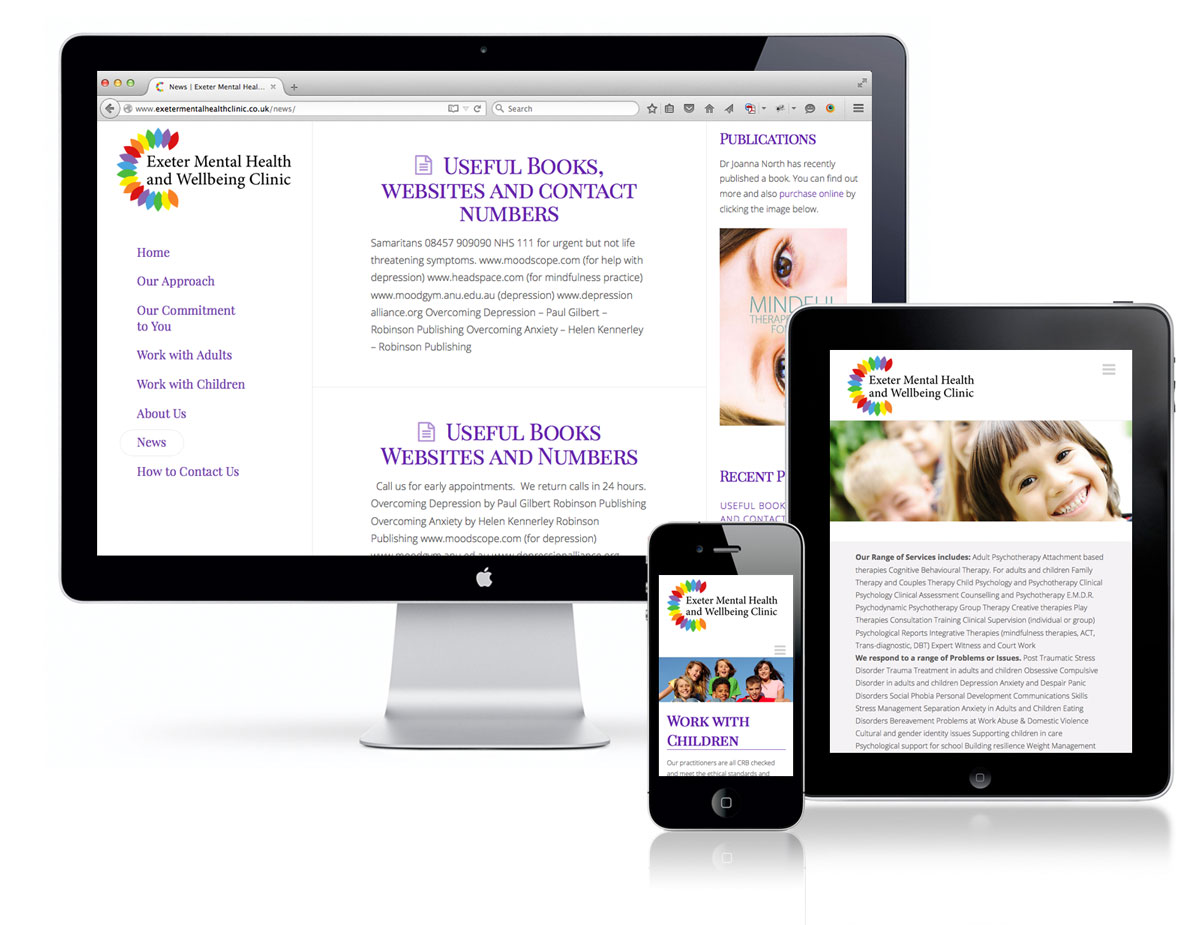 We have been building responsive website since 2009 and Google are now actively promoting Mobile-friendly websites over non-responsive websites. 'Responsive' means they adapt to smaller screens by changing layout, size and content. Your mobile landing page can be very different from the one found via a desktop computer and you can control what is visible on which screen sizes at the click of the mouse.
We often take existing websites and recode them into a responsive format or create a mobile friendly landing page to appear in place of a non-responsive home page on a mobile. 
What can I update myself?
As standard our website's enable you to log in and update your content. You can create new pages, change text, upload and edit your images, change your menus and save pages as drafts or private.
You can easily change page layouts with drag-and-drop text, images, slideshows, buttons and lots of other features. You can preview what you have done before you save and if necessary go back to a previously saved version.
We offer training sessions on your computer (or ours) and help by phone as and when you need it, so you can work on and develop your own site with the confidence that we are here to teach and support you.
Built right for SEO
Getting the initial building blocks right is so important if you want your site to be visible and findable by search engines.
Our sites are set up to be Search Engine friendly. We will discuss and consider your site's findability with you so that we can include the right information in the foundations of your site. From there there are many options for optimising and marketing your website. From enabling you to add keywords and descriptions to your own pages to getting results on page one. For advise on the best methods including adwords campaigns and pay per click advertising see
eCommerce websites
From simply selling one product to a full eCommerce shop it is important that your customers can find their products easily and experience a smooth transaction process. We use popular eCommerce systems that are secure and well supported and customise them to suit your business – this makes the site cost-efficient without compromising on reliability.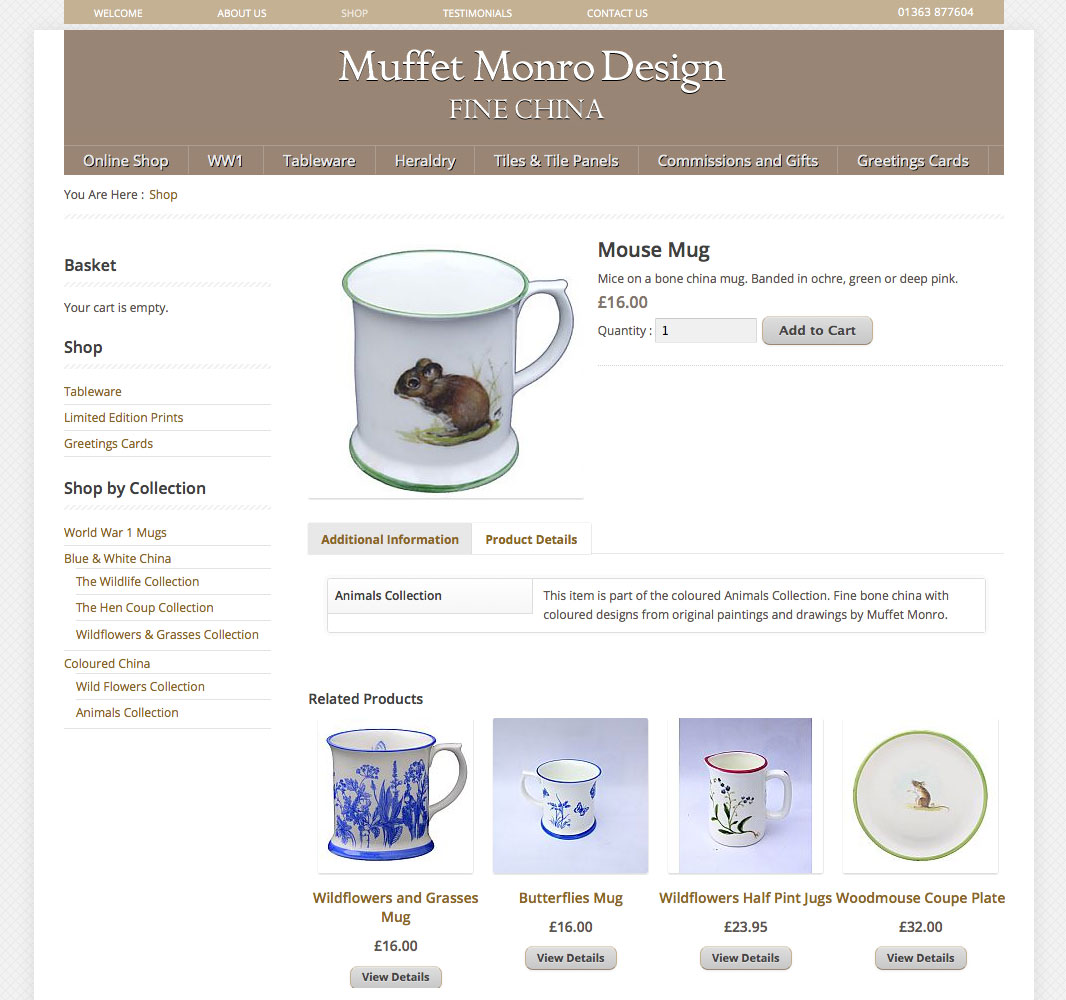 Events/availability calendars and online booking
We can set up event information, timetables, availability calendars and online booking. Your website can show detailed information about events including locations with map links, prices, repeat events etc. Events calendars can be interactive, sortable by location or event type, the options are many. We use established, tried and tested systems that are easy to use. We can show you the ropes and are here on the phone if you need further help.
Interactive online timetable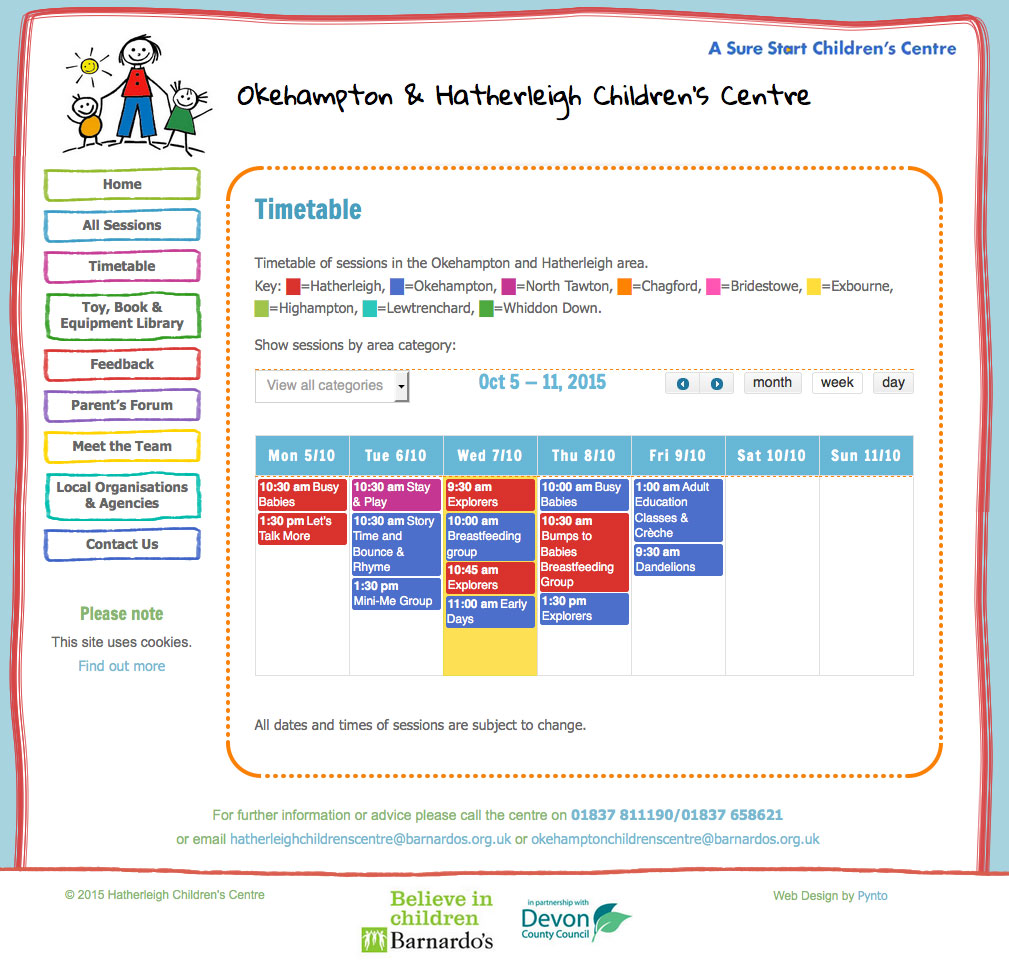 See it live
Integrated online booking
See it live
Online booking can be independently run through your site or linked to a third party. We have worked successfully with Supercontrol, Hoseasons and many other third parties. We integrate third party booking panels into your website pages to give a seamless experience for your customers.
Galleries and Slideshows
You will see from our portfolio that we have created lots of styles of gallery with different types of navigation. There are so many options we feel confident we can create the look you want.
We can display content directly from Flickr, YouTube, Soundcloud, Instagram and many more. We can add text, buttons, animation, video and it is all editable and updatable.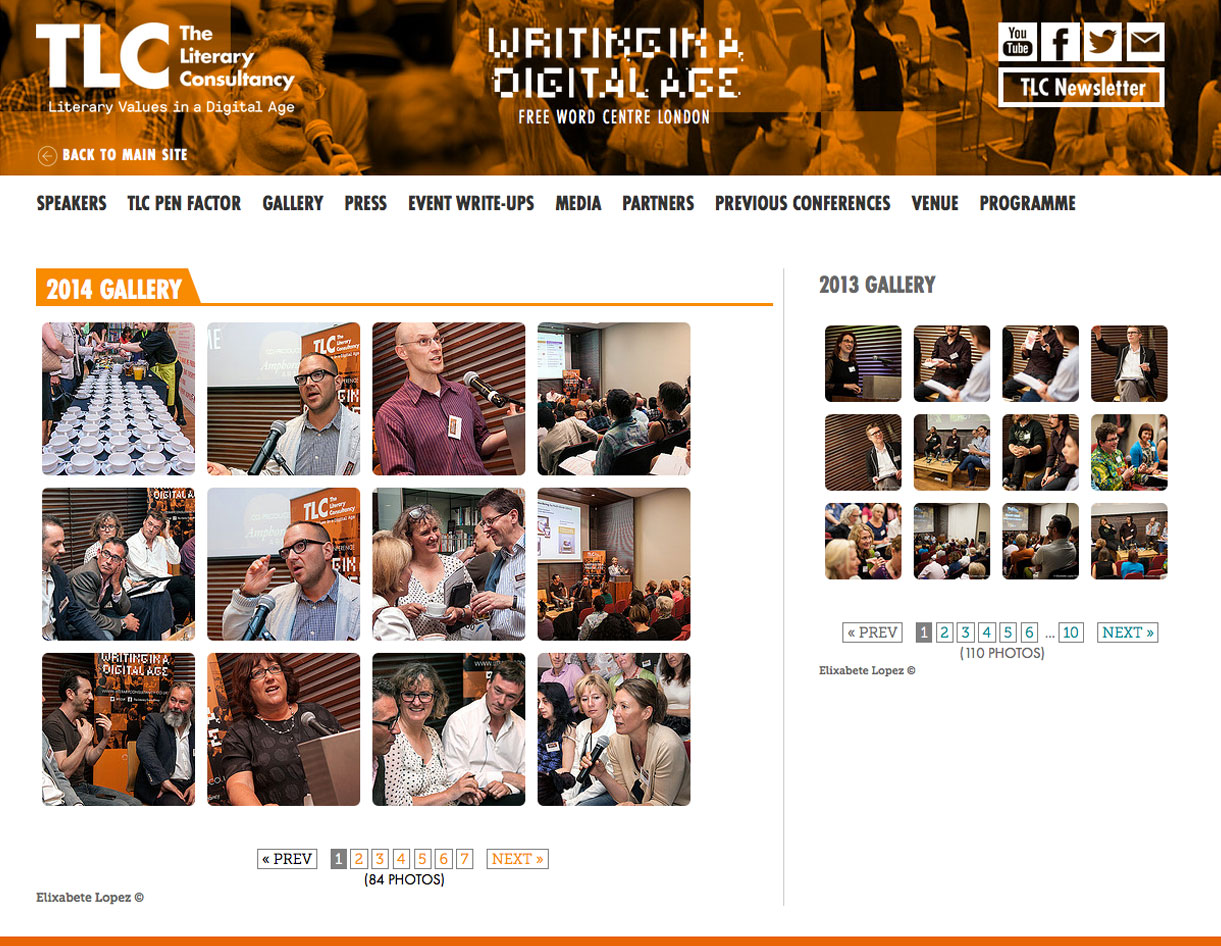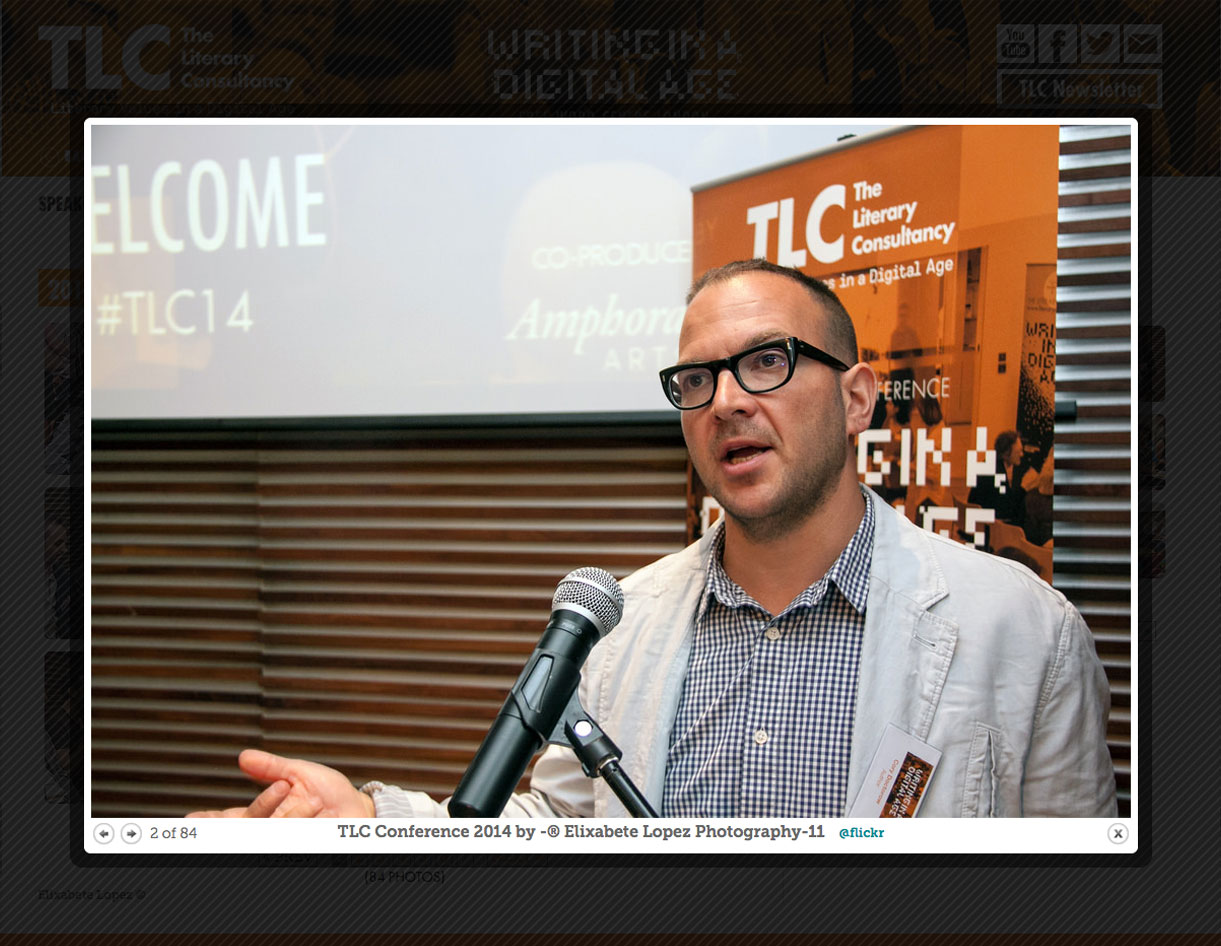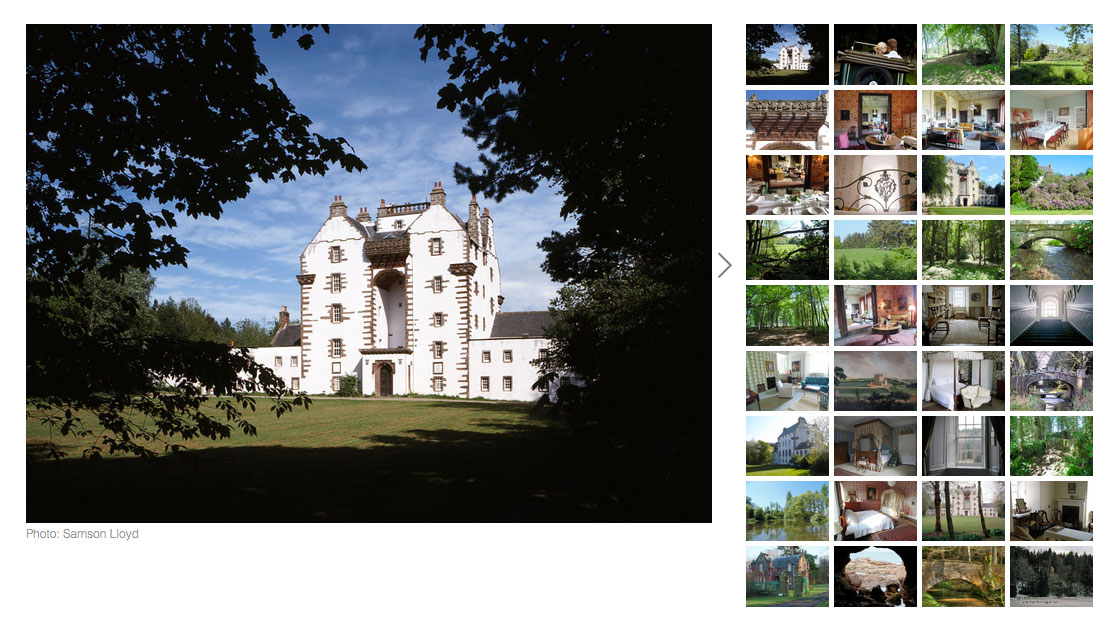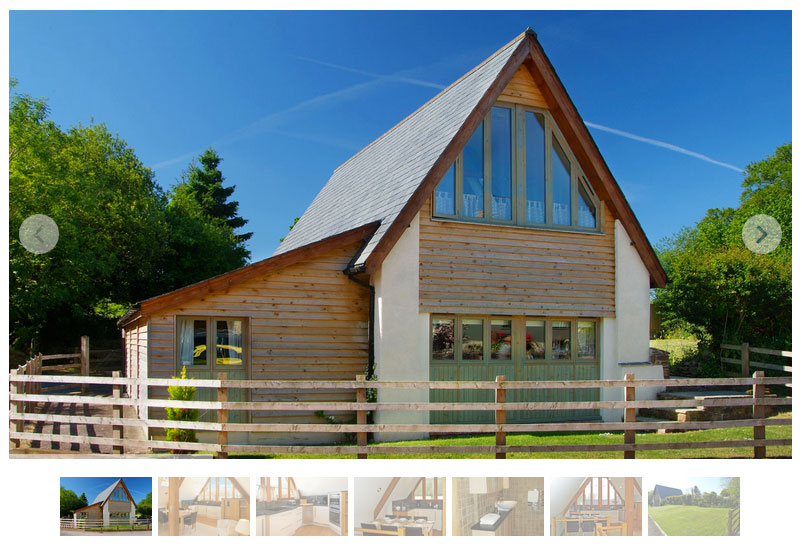 Backup
Previous versions of your web pages and posts are saved and easy to view and revert to if necessary – included free.
We can also set up automatic regular backups of your website files and database – £20 set up fee, no ongoing cost.
Domain names, hosting and email
Your site will need a domain name (www.example.com). We can register a new domain for you or use an existing domain. You can have several domain names pointing to the same website if you wish.
You will also need hosting for your site. We provide hosting and while we are happy to work with third party hosting we recommend you host with us. Up to 10 email addresses are included with our hosting as well as many other features – find out more.