Mind Kind by Dr. Joanna North is a self published book. Book design, cover design and illustrations by Tamsin Carter at Pynto. We also created an eBook version for Kindle. Both editions are available from Amazon here.
"Thanks a million you have been so supportive to us.I will definitely recommend your wonderful work."
Dr. Joanna North
Here is the full cover and some of the inside pages:
Front and back covers
(click images to enlarge)
Pages from the book
eBook version
The eBook version retains many of the design features while conforming to the required format for Amazon Kindle. You can view pages from the eBook on Amazon's Look Inside here: Mind Kind eBook preview.
Pynto also designed a promotional flyer, graphics for Facebook and twitter pages and an eNewsletter.
Promotional flyer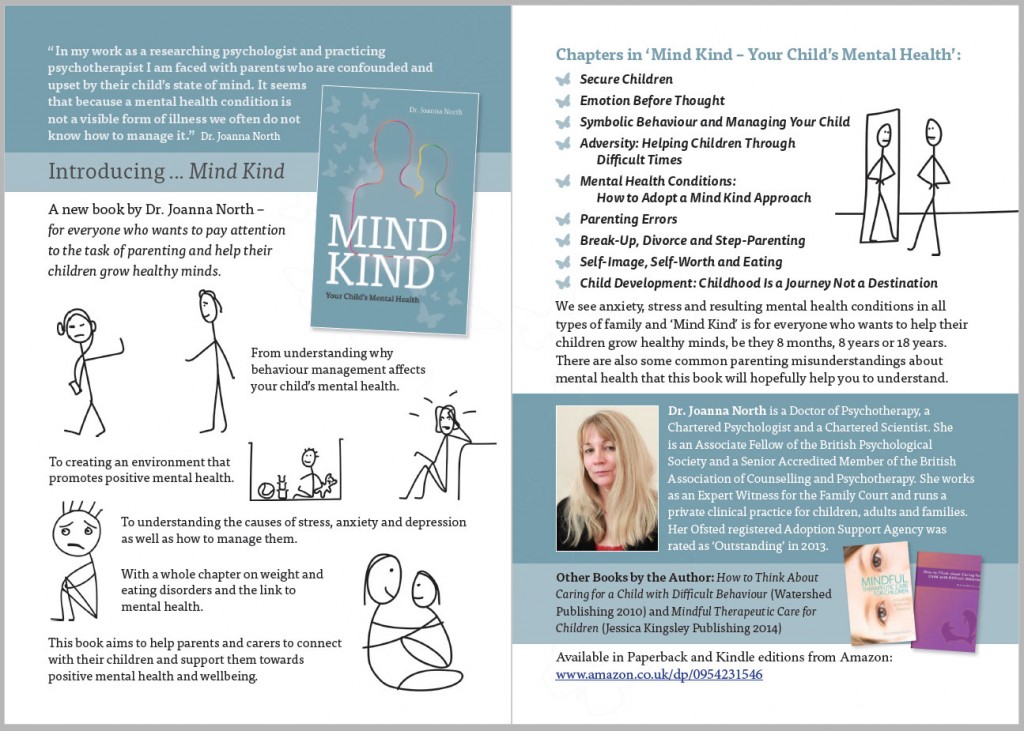 Cover image for Facebook and twitter

eNewsletter for Mind Kind

We created this eNewsletter version of the promotional flyer in Mailchimp.