We have worked with Tamsin and Steve for over fifteen years and found them to be highly intelligent, sympathetic, responsive, up-to-the-minute, reliable and all-round brilliant to work with. They are an excellent team and we recommend them wholeheartily.Rebecca Swift, Director and Co-Founder, The Literary Consultancy
Pynto have been working with The Literary Consultancy for over 15 years. From the design and build of their first website to the collaborative build of their current website and many stages of logo and identity, leaflets, press ads and animated web advertising in between. We are currently developing an integrated online customer database.
Here are some snapshots of aspects of TLC's design and marketing we have worked on:
Website
View The Literary Consultancy website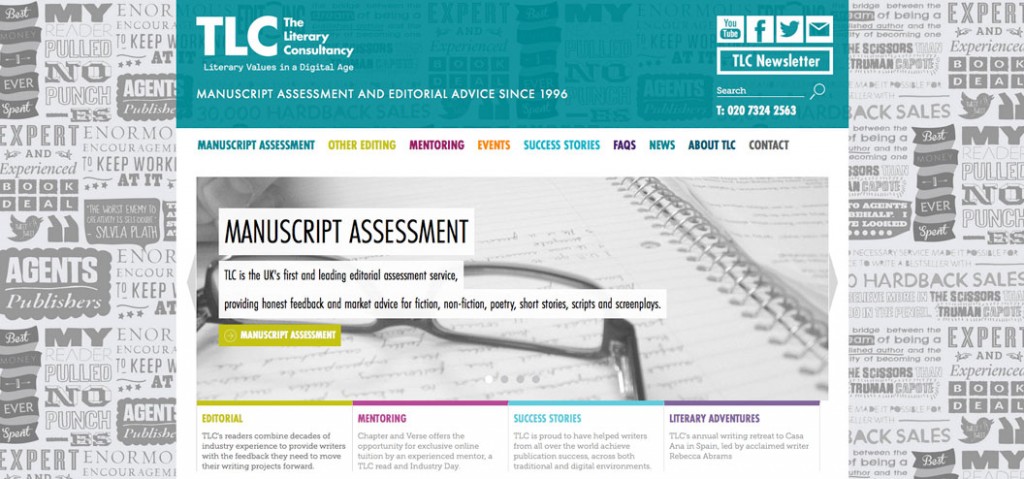 Mobile landing page shows specific content on phones

Email newsletter template, responsive to smaller screens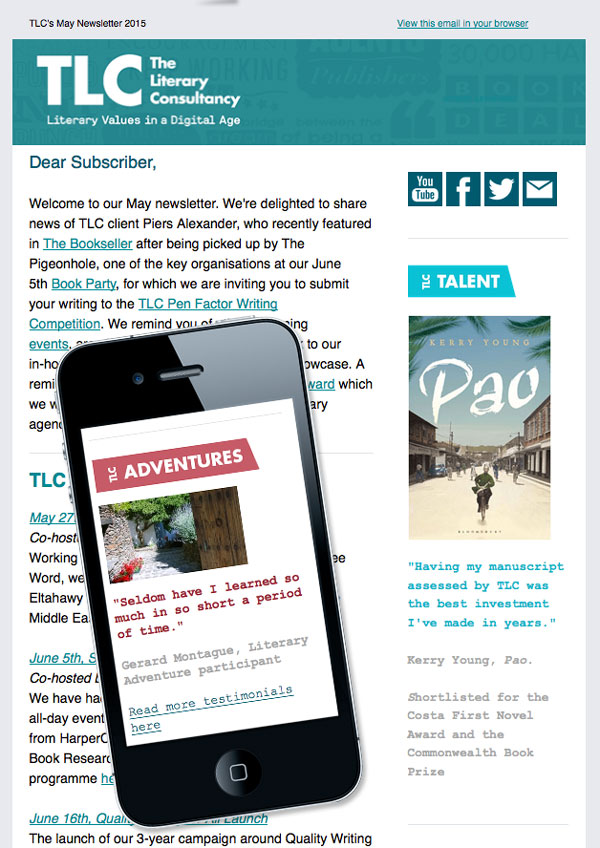 Interactive map
The map shows the logo for the relevant writing organisation when you hover over an area, and when clicked takes you to their website.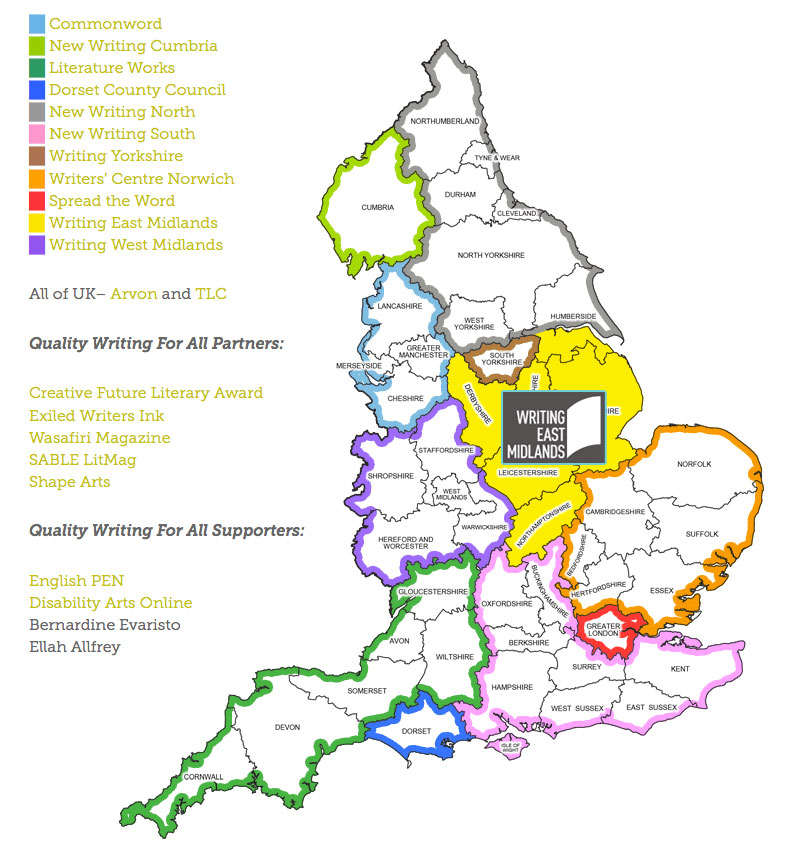 TLC's sister sites – Literary Adventures and Literary Conference
Designed to be in keeping with the main site but with a flavour of their own.
Literary Adventures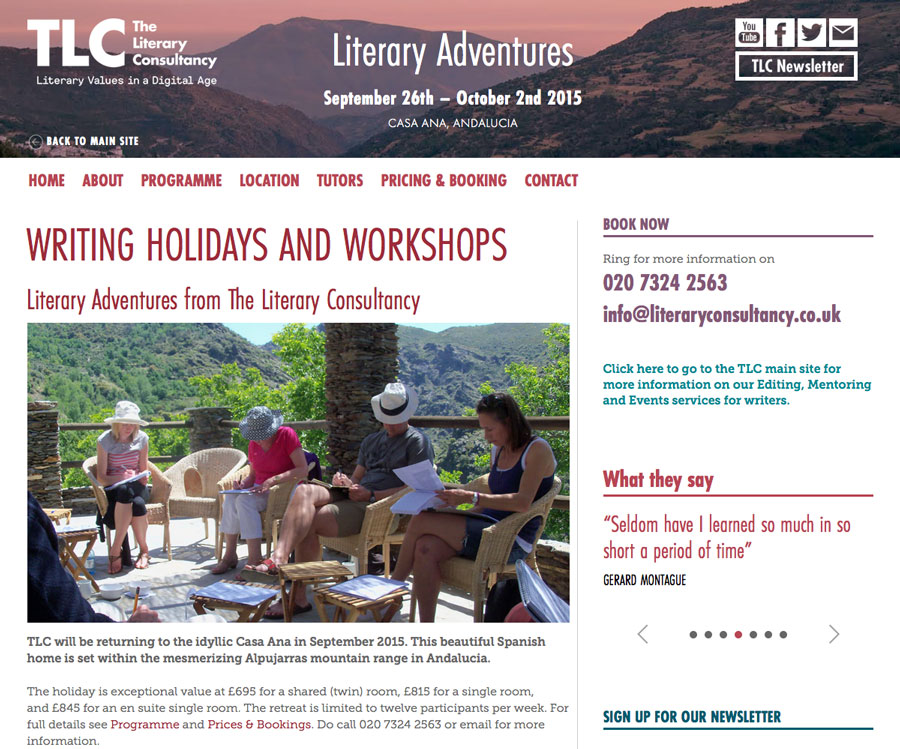 Literary Conference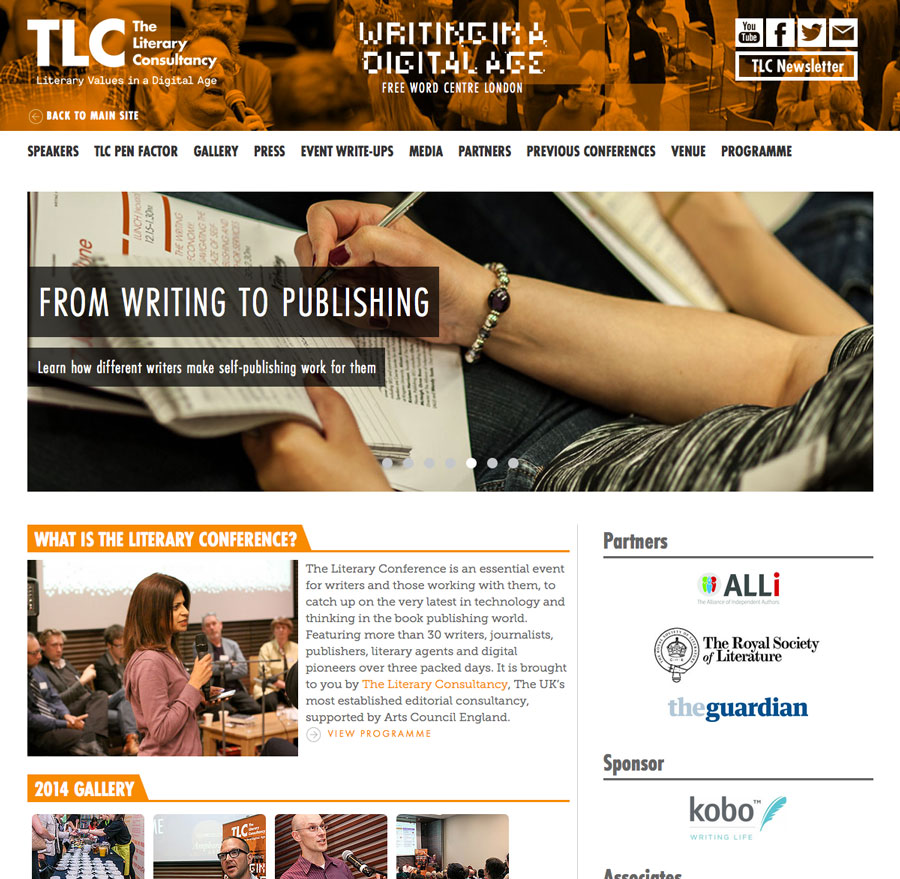 TLC's monthly showcase of writing talent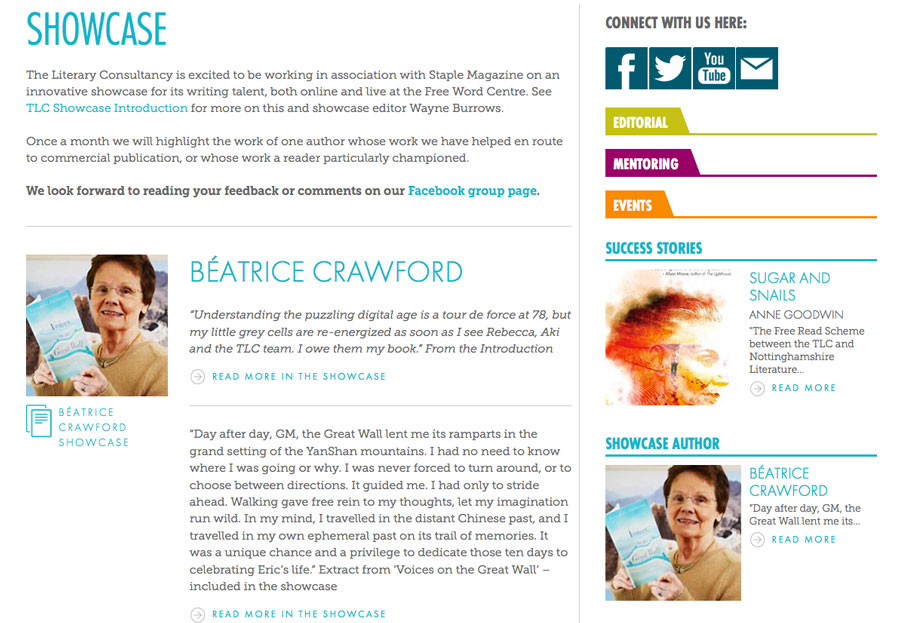 Facebook, Twitter, YouTube, GooglePlus
Design for professional looking media pages.